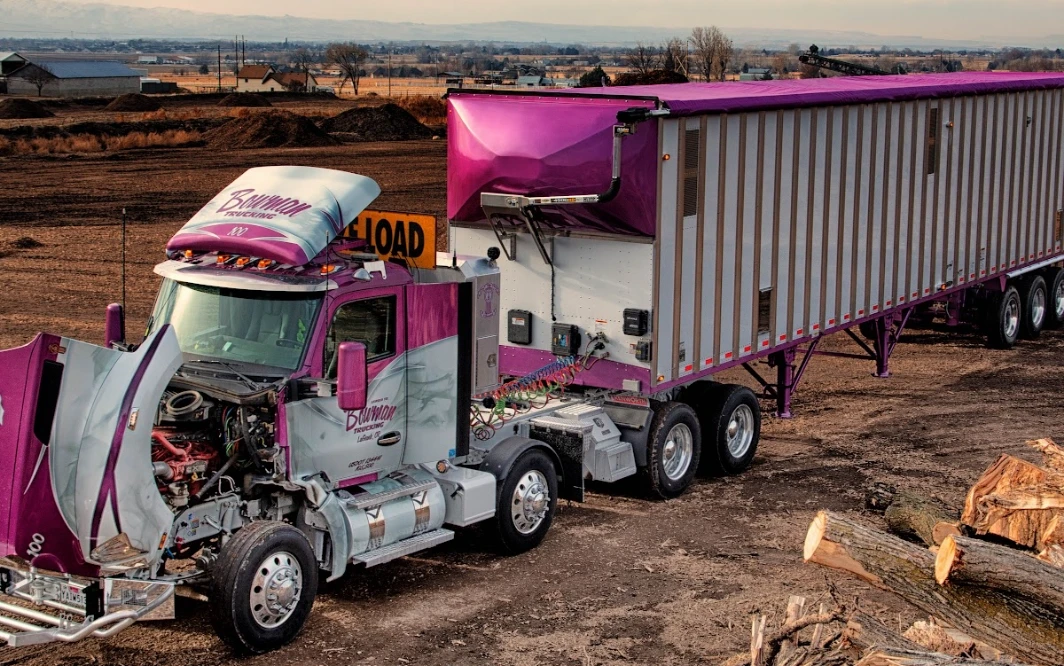 High Quality


Trucking Tarps

Boise Manufacturing and Truck Tarp Inc., a division of The Cover Shop, has been manufacturing high-quality lumber, steel, rollover, and flat tarps for 47 years. Our tarps are manufactured using the highest quality vinyl material, webbing and brass grommets available. All of our tarp panels are heat welded together using the latest technology and hemmed with seat belt webbing by heavy duty commercial machines. We are the first choice for OEM manufacturer's looking for the finest rollover tarps available. The Cover Shop offers a large selection of vinyl in many colors and weights including a fire-retardant material. We can repair or modify your existing lumber or rollover tarps to get you back on the road.
If your RV or trailer is in need of a winter skirt to protect it from the frigid Idaho cold, The Cover Shop is your source for fitted skirting. All of our skirting is custom fit on site and tailored specifically for your rig. Our skirting is manufactured in three to four pieces that zip together for easy installation. We install all the snaps and hardware making the skirt easily removable and ready for summer storage. Options for our trailer skirts include zipper doors for storage, circular vents for waste and zipper accesses for controls. The Cover Shop has many color options available to accentuate your Recreational Vehicle. We can also repair existing trailer skirts that are damaged or torn.
Please stop by or call us today for a free estimate.